Product Value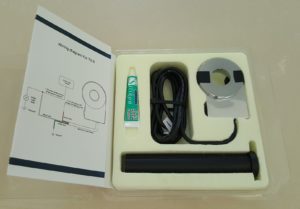 Yes, this device costs a bit more, but as the old shampoo commercial used to say (I am dating myself here), "it costs more, but I am worth it!" The implication here is that you are worth having the best instead of settling for less. And if it truly is the best, then I agree completely. Now that I have used this device for over two years, I wouldn't bother with anything else. It is the best. That's not a sales pitch either; it is a fact! So much so, that it is why this website even exists. I want to let everyone else in on what I have. By-the-way, I paid even more than you will and I was still this charged up about it. The Easy Ride cruise control is an electro-magnet device therefore the manufacturing is a bit pricey even though the profit margin is somewhat low.
Have you used other throttle lock devices? I have and let me tell you, they can really be a pain to operate. About three years ago I started shopping for a cruise control. I previously had a clamp device in which I had to force a lever into a locked position. Locking it wasn't bad, but disengaging it was awkward at best, and at times even dangerous. This time I decided to spend more money for what appeared to be a better device which came in the form of a bar-end weight that screws in and jams into the end of the throttle.
With both of these devices, whenever I was in an urgent-stop situation, I found myself going from urgent to Panic! My instinct was to apply the brake; I then found myself scrambling to turn off the cruise control; running out of time to get stopped turned the urgency into panic so I would force the throttle to turn off while the lock was still engage. I hated that! Plus, making speed corrections required forcing the throttle to turn while the throttle lock was engaged. This put strain on my hand, wrist and forearm which totally contradicted the whole purpose of having a cruise control, plus the ongoing mechanical clamping or screwing and unscrewing – I just got fed up with it all.
I stumbled onto the Easy Ride electro-magnetic throttle lock cruise control shortly after it came out. The manufacturer had not even started marketing it in the U.S. so I contacted them to see if it was possible for me to buy one. At that time, they only had prototype models available. They agreed to sell me one but I had to go to my bank and do a wire transfer to their bank. I took a chance that things would work out. I also paid an additional $50 for shipping. All together it cost me $300 for a prototype. Now that I have gotten used to it, I can honestly tell you that I would do it all over again in a heart-beat. I loved it so much that a year later I contacted the manufacturer and asked them if I could sell the cruise controls. That is how I came to be a distributor for the product. Since then I have installed the new finished version.
"You get what you pay for." When something provides me with this kind of value, I don't mind paying more for it. I value riding my bike and I want it to be the best experience and safest (except when I get a bit crazy) that I can have. Settling for less just doesn't work for me anymore.